A new treatment for COVID-19, developed by Danish researchers, has just passed a test in animals. The treatment is based on inhalation of particles that kill viruses and bacteria. The researchers behind it hope to be able to start the first safety tests in humans this spring.
Although the first vaccines against COVID-19 were approved in December, the fight against coronavirus is far from over. Therefore, new treatments are still needed to help those who are hospitalized with the disease.
One such treatment is now closer to becoming a reality. Danish researchers from the University of Copenhagen and Rigshospitalet have in collaboration with the Norwegian company SoftOx Solutions announced that their inhalation treatment against COVID-19 is safe in animals.
– It's a big day for us. We have proven how our treatment can fight coronavirus in the laboratory. But now, we show that it is also safe in a larger animal that is similar to humans, namely pigs, says veterinarian Elin Jørgensen, Faculty of Health Sciences, University of Copenhagen.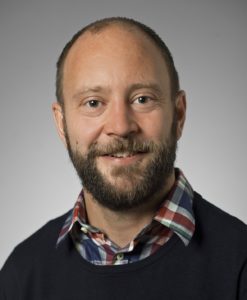 Thomas Bjarnsholt got the idea to try the new treatment principle, which has the potential to become a game changer in the treatment of respiratory infections with a broad application. He is a professor at the Department of Immunology and Microbiology, University of Copenhagen and at the Department of Clinical Microbiology at Rigshospitalet.
– It is a treatment where you inhale a mild acid solution, which gives the immune system a hand in fighting infections in the respiratory tract from bacteria or viruses. The ambition is that it should also be able to fight other infections such as pneumonia, influenza and tuberculosis. All three are diseases that millions of people die of every year worldwide, he says.

Derived from wound care
The Norwegian company SoftOx Solutions has the patent for the treatment technology, and wants to go ahead and test the treatment in humans. But in fact, the technology started in the laboratory of Thomas Bjarnsholt.
– The idea for the treatment comes from our previous research, where we explored the ability of acid solutions to fight infections in wounds. It is the same idea that has now been refined and made into an inhalation treatment intended to fight infections in the respiratory tract, Thomas Bjarnsholt explains.
After the initial attempts to treat wounds, the collaboration with SoftOx Solutions arose, which had a stable acid solution. The combination of Thomas Bjarnsholt and colleagues 'patents and SoftOx' patents has since been further developed as possible treatments for wound infection.
Clinical trials during the spring
When the corona pandemic hit in the spring, it struck Thomas Bjarnsholt that his old idea might be used for COVID-19. Therefore, his research group received a grant to develop the solution for an inhalation treatment. This is the work they have now succeeded in and which SoftOx Solutions will take further in clinical trials.
– Our hope is that this safety test in pigs means that you can start testing in humans during the spring. If everything goes as it should, it could potentially be in March, you start phase 1, where you have to show that the treatment is safe in humans, says Thomas Bjarnsholt.
Thomas Bjarnsholt is affiliated with SoftOx as a scientific consultant. He has stock options in the company, and he is part of their advisory board.